The ad IVECO PLATZ WILHELMSHAFEN refrigerated truck has been sold and is not included in the search!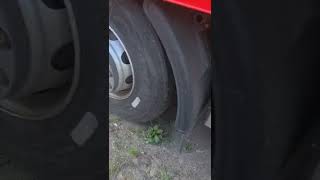 1/11
Model
PLATZ WILHELMSHAFEN
Year of manufacture
12/2004
Location
Poland
Podrzewie
Placed on
more than 1 month
IVECO STRALIS 260 35 ZF TRONIC RETARDER, 3 OS SKRĘTNA
FRIGO MITSCHUBISCHI DIESEL
Auto w super stanie! ZADBANE!
Nowy silnik 450000 km

Po więcej informacji zapraszam do kontaktu telefonicznego: 0048 603888602

PAWEŁ - POLNISCH, RUSSISCH +48603888602
PATRYCJA - DEUTSCH, ENGLISCH +48603888685


LKW STEHT IM WILHELMSHAFEN !!!!!!!!!!!!!!!!!!!!

WHATSAPP, MMS, VIBER!