The ad NISSAN ATLEON FRIGO refrigerated truck has been sold and is not included in the search!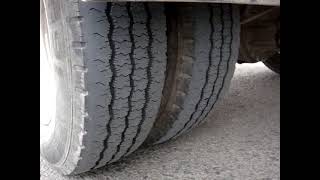 1/12
First registration
2009-01-19
Location
Spain
Alicante
Placed on
more than 1 month
Truck body
Body dimensions
4.1 m × 2.09 m × 2.1 m
Additional equipment
Brand
THERMO KING - V 300 MAX
Nissan Frigorífico 56.15 de PMA 3500kg. Se puede aumentar PMA a 5600 kg. Tiene equipo Thermoking V300-max ideal para mantenimiento. El largo interior de la caja es de 4,10 metros, de ancho 2,09 metros y tiene una altura de 2,10 metros. Equipado con aire acondicionado. Muy cuidado. Mejor ver. Interesados en más información nos pueden visitar en serveal. com o bien contactar telefónicamente con nosotros. Serveal compra y venta de camiones y furgonetas en alicante-murcia-valencia-castellón-barcelona-madrid-almería.Este anuncio puede contener errores.La información se muestra a título informativo.Tanto los datos como las imagenes pueden estar sujetos a cambios.Si precisa información mas exacta y detallada contacte con nosotros y le informaremos.